Watershed Event
If you follow my posts for this blog, you know that I approached a recent photograph workshop with John Paul Caponigro with a modicum of trepidation, putting it mildly. I have been acutely aware of my strengths and weaknesses as far as my photograph skills goes, and I knew that I was going to be challenged at JPC's workshop. I was not disappointed.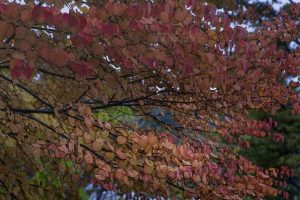 First of all, I have to say, that I divided the workshop into two halfs: one part getting up and putting oneself into the settings (4:00 AM; autumnal Maine, in this instance) to actually take the shots. This part was exceptional, for, indeed, we were up before the sun rose and placed in a setting that definitely had potentials for good to great shots; the other half was the actual class time of instruction. While taking the photos was difficult (especially in trying to be creative), the second part of the workshop was more difficult in trying to align oneself with the instructions and insights that JPC was giving. With honesty, I have to say that I tried my earnest to "be JPC" (as a Zen master would instruct), but I could only come to an approximation of maybe 50% (tops) to seeing the photo world as he does. That is fine with me, though, for I do not want to imitate JPC, but I want to capture the spirit and vision he has for great photographs.
At this moment, I know what a great photo is not. My next task is to dig into my creative spirit to find what a great photo is for me.
The currently posted photo was taken at the Azalea Garden in Acadia National Park. It was shot in the afternoon with a Canon 5 DS camera, using an EF24-105mm f/4L IS USM @ 105mm, f/7.1, 1/5″, ISO 125. Post processing was done using DxO PhotoLab 2, ACR, a Gradient Map, Viveza, and Nik Color Efex Pro. It is far from perfect, with only the lower half being in focus, but the colors were phenomenal.