The spirit of creativity moves in mysterious ways, and it stimulated my soul quite unconsciously, but nevertheless emphatically, to focus once again on luminosity masks. I had discovered the power of luminosity masks in photoshop about two or so years ago, and acquired Greg Benz's Photoshop Extension, Lumenzia, a year ago. Greg has produced an exceptionally powerful editing program for photoshop that makes the difficult to achieve  fairly easy, if one knows what they are doing.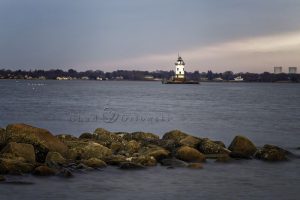 I have found that Greg's Lumenzia Program is quite extraordinary, not only in what it is able to accomplish regarding luminosity masks, but he is able to apply these in a full spectrum of editing of photo files. Not only that, but he is constantly updating and refining his creative tools.
Now, I am far from being an ambassador for Lumenzia, but I have to call a spade a spade, and I have used and am beginning to see that what he has created is quite powerful, especially regarding the product cost point.
That being said, I am still in the process of fully trying to utilize the program he has created, but so far believe that I will be using it for some time.
The currently posted photo is of Conimicut Light House in Warwick, RI, being taken in late after noon light in mid January, 2018. It was taken with a Canon 5 DS, f/16, 5.4, ISO 100, EF100-400mm f/4.5-5.6L IS II USM @ 100mm, post processing with DxO Optics Pro 11, Lumenzia, and Color Efex Pro.