When is good, good enough—at least in photography?
This question has been rolling around in my head lately, simply because I believe I've made some gains in growing photographically. Admit-ably, this is a very subjective statement, but since I have no one to bounce it off of, I'll stick with it. But then again, even if I had someone to bounce it off of, that other person's perception of my photographs would be highly subjective based on his/her perspective.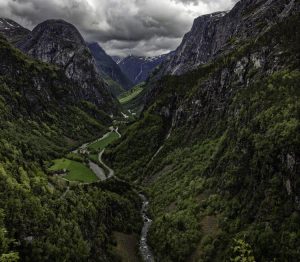 But, to get back to my point… How is one to judge growth in an art form? In broad parameters, one can say that in photography a photo is poor rather easily if it is out of focus, poor developed, or not having composition pleasing to the eye (of most people). Another photograph can be judged as good if it is in focus, has good composition, but does not elicit any emotional/aesthetic response from the viewer. In other words, it's just a good photo.
That last point is where I am at in taking photographs. I, more or less, can craft a good photograph and the subject matter may be more than an ordinary view of a certain subject/theme, but artistically it may fall far short if it were presented to a judging body of established professional photographers. The photograph is good, but nothing more. It would not be worth the time and effort to print it, frame it and post it in a space where others could appreciate its worth.
When all things are said and done, one has to say that "good enough" is when you are happy with the results of your work in making a certain photographic capture possible to express the essence of that particular scene/theme at which you were pointing your camera.
The above musings are relevant to where I am…in a nascent nexus of some qualitative photographic growth. I hope it is true. But even if it were not, the journey has been an interesting one.
The particular shot in this post occurred after having lunch at a most remote spot in Norway at the Stalheim Hotel which overlooked a magnificent valley road, the Stalheimskleiva, which is one of the steepest roads in norther Europe. A Canon 5DS camera, with a EF24-105mm f/4L IS USM @ 28mm, f/13, 1/125″, ISO 50, post processed with DxOPhotoLab II, ACR, Photoshop CC2019, using a Gradient Map, and  Nik Viveza.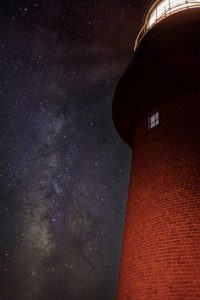 Indeed, the obvious fact is that the last post was four months ago. I will not bore you with the details but it was a busy four months with spring yard work, planning and completing two two-weeks vacations in the Baltic and Martha's Vineyard, as well as simply doing the daily routines.
I had visited Martha's Vineyard several times before and was inspired by both land and sea scapes, with some good photos forthcoming from these visits. However, this past July I had the opportunity to actually rent a seaside cottage among the sand dunes on the north shore of Aquinnah, providing such easy access to the beach and shore that I felt that I was a denizen of this idyllic place.
Wild life was abundant and everywhere, particularly all sorts of shore birds, deer, rabbits, and while I did not catch fish, there were signs of their presence due to multiple fishing boats of all sizes as well as people surf fishing. The surrounding air and sea breezes in conjunction with the special light of this island punctuated the fact that you were in a special place full of wonder.
Energized by this atmosphere I was constantly out and about shooting photos. So much so that I made four night and early morning excursions to catch the Milky Way, moon, and the early morning golden hour. I will speak of these in forthcoming posts.
The currently posted photo is of Gay Head Lighthouse captured after midnight. I had scouted this out earlier in day visits using Photopills, so was confidant that the resultant shot was possible. My wife insisted on accompanying me, which I accepted simply to have company and some assistance in setting up in the dark. My wife's company serendipitously helped create this shot, for she had unwittingly provided some light painting of the lighthouse with a red light flashlight. The shot was taken with a Canon 5 DS using an EF16-35mm f/2.8L USM lens at 31.0 mm, set at f/2.8, 25″, ISO 3200, with post processing using DxO Photo Labs II, ACR, Photoshop CC 2019 with a gradient map, enhanced by Nik Viveza & Color Efex Pro.