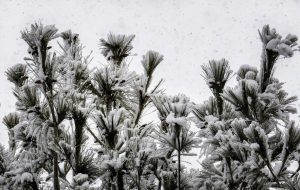 Needless to say, I find myself in an inchoate state of photographic growth. Meaning, there are acquired skills trying to reach another level of development. However, the threat remains ever constant that I may make wrong choices and not grow at all. Is this what is called "creative tension?" If it is, then, I guess, I have it. But it beats being stagnant!
The photographic tension revolves around developing an "eye" to discern subtle changes in a photograph which either makes it or does not make it "exceptional" (that is, not ordinary). This involves a multitude of parameters to juggle all the way from capturing, processing, and then printing the photograph as seen by my eye.
"Having put my hands to the plow" re photography, the challenges remain forever great to overcome obstacles to achieving a continued process of seamlessly capturing what I perceive worthy of capturing, i.e., the ephemeral moments of my life.
The foregoing is an attempt to explain the complex state I am in…somewhat perplexing but also exhilarating in its aspirations.
The currently posted photo is of a White Pine by my house in the very cold and snowy January of 2018. My challenge to my self this month was to get out in the cold and capture the extraordinary in the ordinary. Whether I met that challenge is open to debate. However, the effort was none the less sincere. The main object was to capture a Snowy Owl (maybe I still will), but I will settle on the smaller creatures of creation, in its stead. The photo was taken with a Canon 5DS, EF100-400mm f/4.5-5.6L IS II USM @214mm, f/8, 1/640″, 800 ISO, post processed with Adobe Camera Raw, DxO Optics Pro 11, Gradient Map in PS, Color Efex Pro, and Viveza.