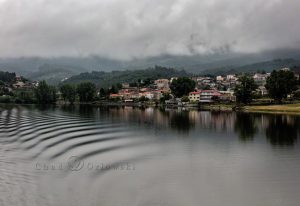 It's been a while since my last post, and the reasons are myriad. However, photographically I have been active in preparing for my two week trip through Italy–from the north to the south.
I have really concentrated on preparing for this shoot (even though it really is a vacation with my wife; more on that later). I have been thinking about equipment, what I want to shoot, scouting out places, and trying to realistically plan on the use of my time (since I will be on a group tour which we all know is probably the worst place to get realistically good photos). This is Growth for me, since I never thought of these elements before.
However, the above impediments have been good in sharpening my senses, judgements, and planning as to how much is realistically possible. That is, do I just want to shoot many photos and hope for the best. Or, do I want to enjoy the time spent in Italy and get a few good to great photos simple because I was perspicacious.
None the less, I did purchase a Platypod Max, since I wanted to have a means to shoot with a tripod without the hassle or inability (to use a tripod) due to local rules in various places. Also, I decided to take more lenses with me, namely, the Canon Ef 50mm 1:1.8 II lens (to use in dark churches,etc.), the Canon 16-35mm 1:4 L IS USM lens (for panos, interior, and some landscape shots), and finally, the Canon EF 24-105 1:4 L IS USM lens (my utility lens for traveling). In addition to these items, I am taking ND filters (10 stop & 15 stop) to try to capture scenes in crowded places (e.g., Venice's St. Marks Square). Now, this is a lot of equipment for me, but depending on where I'll be a certain day I'll just take what I need. The actual amount of equipment  will be carried in a LowePro 180 AW bag, which is quite compact. I may switch the bag to a LowPro BP Runner BP 350 AW II Backpack, but I like compact better.
Developmentally, the above captures where I am at photographically. I believe I am growing skill-wise and becoming more efficient in the use of equipment, method, and time. Now all that is left is: will I enjoy my time in Italy while also getting some good shots. That is my goal.
The posted photo is a shot of the journey up the Douro River in Portugal. The journey is a curious one for it entails a forgotten section of Europe, but at the same time, it is a vibrant section based on history, culture, wine-making, and unspoiled landscape (i.e., not commercialized). The particular shot was in early morning with the typical morning overcast skies in Spring. The camera settings: Canon 5 DS, EF24-105mm @ 50mm,  f/4 L IS USM, f/8.0, 1/320″, ISO 1250, post processed with DxO 11, Canon Camera Raw, and Color Efex Pro.
Metanoia is a Greek term meaning the changing of one's mind, spirt, or heart. In other words, it is an about face in the direction one wants to proceed. My latest excursion (aka vacation) into Portugal was the genesis of this metanoia. The trip itself was disappointing from several aspects, of which I will not go into at this time, but the critical factor as far as photography goes, was that the flow and practics of shooting photography were not easily available or present to have me take a good shot. To be specific, these practics included:  many people (literally everywhere all the time), the sense of being rushed, no time to really be in one particular place to become a part of it, being in places in the brightest times of day or having to capture desirable objects from the wrong angle of light or composition, and not having time to reflect on or check one's camera settings (especially when a transient scene was presenting itself).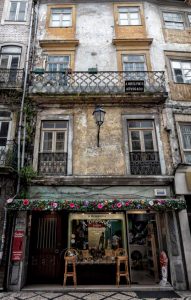 Portugal was a beautiful and far less developed or commercialized country, and it had many outstanding vistas and local beauty. But, for the reasons stated above, I regressed in my ability to control not only what I shot but how I shot. I made a serious return to taking blurry or unfocused shots (sometime I was steadily progressing with). That was the most distressing to me, since I was not able to salvage some shots post-processing-wise, since they were blurry.
Consequently, I have arrived at the point in my photography life that I will have to either chuck taking photos on tours and/or develop a shooting strategy more precisely attuned to various situations (this includes my own personal mindset as well as my camera's settings). Also, I will definitely have to scout out some shots (though, this impossible in most vacation travel, unless I customize the routine), as well as setting up contingency camera settings to fall back on in a hurry. Other than that I will have to steel myself to tune-out distractions as much as possible and also stand still for 2 full seconds whenever I shoot (to eliminate blur/lack of focus).
The posted photo is of a street in Coimbra, Portugal, shot with a Canon 5DS, EF24-105mm f/4L IS USM @ 24 mm, f/10, 1/6″, ISO 100, with a B+W polarizer filter, post processed using DxO Optics Pro, Adobe CR, Nik Color Efex Pro and a gradient map in Photoshop. By the way, this posted shot is nothing extraordinary, but it is, at least, presentable. The point of this post is this: I had to work hard to get this shot to this point in post-processing.
Finally, after a couple of months of inactivity, the Blog has an entry. As usual, there are reasons for this, especially the spring season where work around the house dominates, and then the arrival of the annual tour to Europe begins. This year the tour was to Portugal, up the Douro River Valley with Viking River Cruises, which happened during the last week of May and the first week of June.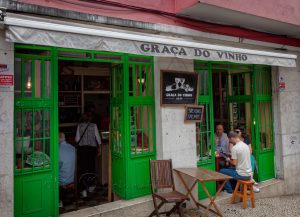 Oddly, the Spiritual Energies were not with me on the Portugal excursion. I tried to make the most of it but came to the realization that "shooting" as it is know among dedicated photographers is not the same as "shooting" while on a guided European tour. First of all, there is no tripod (meaning a lack of some kind of sharpness in details), then there is the obvious time of day that tours take place (in bright morning or afternoon light), then there is the pressure of have myriads  of people (literally) around you that are interjecting themselves into your photo attempts. All of this is not to dismiss the really hard task of taking a photo if all of these elements were not there to begin with.  This background had a serious creep into my subconscious predisposing me to a less than creative spirit of discovering the wonders that the scene presented that was before me. The foregoing is my subjective disposition to shooting photographically. How I meet those challenges, ultimately, determines if I take a great photo.
I fought the good fight, and came to the conclusion that despite the limitation that tourist group photography has, that Portugal was a unique place, especially in regard to the rest of Europe. What Portugal still had in its favor was that it was authentic! It had commercialization but it seemed to reluctantly accept this, and favored the more true, rural, and individually developed traditions/customs/foods/ways of life that it wanted. That was refreshing!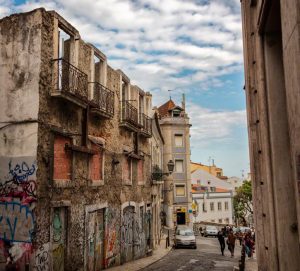 This last fact became apparent when on a so-called tasting tour in Lisbon. I did not expect much, but I was more than pleasantly surprised that behind what appeared to be ordinary  store facades there were quite sophisticated establishments. The above photo tries to capture this fact, since within its apparent humble exterior this wine bar was exceptional in how it presented wines and other Portuguese delicacies. I applaud this Portuguese spirit!.
Such was my general impression of Portugal— it was one of humble presentation which morphed  into a true display of taste and style which would equal that of more refined European establishments.
The first posted photo above was shot with a Canon 5 DS, EF24-105mm f/4L IS USM @ 24mm, f/9, 1/125″, ISO 1600, using a B+W Polarizer, and post processed with DxO Optics Pro 11, Adobe Camera Raw, and Nik Color Efex Pro. The second posted photo was taken with a Canon 5 DS, EF24-105mm f/4L IS USM @ 28mm, f/9, 1/800″, ISO 1600, using a B+W Polarizer, and post processed with DxO Optics Pro 11, Adobe Camera Raw, and Nik Color Efex Pro.