Since my last post I've been putting together my portfolio. This activity is/was totally foreign to me and a bit disquieting, since I have always approached photography in recent years as an adventure, not knowing what kind of shots I would take. I really had no need to change this approach, but I decided to take a workshop in Maine in the autumn around the Acadia National Forest with John Paul Caponigro. One of John Paul's suggestions to prepare for his workshop was to think of projects I wanted to do as well as put together a sampling of my photographing interests (portfolio, I presumed).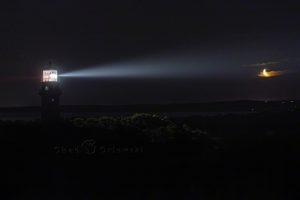 This caused a brief period of uneasiness since I really resisted in putting together a collection of my best (or what I thought were) photos. But, I decided that growth sometimes comes at a cost of uncertainty so I put together a portfolio. I was definitely out of my element and I struggled with doing this for two weeks; my wife assisted me in critiquing since I really did not trust my own judgements (at times).
Be that as it may, I finally began to see that what I liked about a lot of my photos (while valid) was not what others might see. Also, I began to see that while I liked certain photos for their composition they did not meet the precision of focus, color or tonality that I believed also drove me to capture scenes.
I have put my portfolio "to bed" for the foreseeable future. What it is, it is. I definitely am always thinking of my next photo, and still want to shoot photography that way. The portfolio exercise was good and accomplished something. There is a tendency to see a portfolio as static; however, I generally shoot photos in an on-going, dynamic fashion and have a running series in my head of the "real life portfolio" that I am involved in.
I have posted this current photo in this post although it also exists (at least currently) in my online Gallery on this site. The reason I did this was to use it as an example that what I thought was a good photo for my Gallery is not a good photo after completing the exercise of putting together my portfolio for John Paul. The current photo was taken with a Canon 5 DS, using an EF100-400mm f/4.5-5.6L IS II USM @ 100mm, f/4.5, 2″, ISO 3200, and post processed with DxO PhotoLab 2 , ACR, and Photoshop CC 2019, using a Gradient Map.
It's been over three months from my epic tour of Italy where I took over 2700 photos. That tour or at least the photographic part of it has been haunting me through that whole time frame. Despite my pre-trip preparations and setting up shooting strategies, I must say that they proved not to be that effective. Was it the strategy, my implementation of that strategy, or other forces that made the shooting aspect less than optimal in its results is hard to say.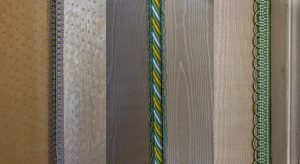 I've gained some perspective over the three months of processing and thinking about the photos I had taken, and while initially I was quite despondent regarding my results, I have come to see that, in reality, I probably could not have done any better considering the circumstances of trying to shoot "professionally" in a less than optimal environment.
What I am trying to say is that I have had the task over the last few months of shifting through the hundreds of photos I'd taken, and evaluating them more microscopically, as it were. What I discovered is that many times my approach and composition of shots were great, but the ever constant out of focus or blur was present. I anticipated the possibility of these types of circumstances (where I might be rushed in places with new and different lighting situations) and try to compensate for this. My so-called anticipated solution to solve this potential problem was to shoot in manual mode, setting a high shutter speed with an aperture that I could quickly adjust for low light vs high light, and then simply put the ISO on automatic. For some reason(s) this often failed me. I probably would have more keepers if I had used the strategy of using Automatic Mode.
The above being said, I managed to have some success, but not with out working in post-processing to get it. Thus, the above title to this post, Pieces & Piecing It Together. The bright side to this current phase of less than optimal in-camera shots was that I was forced to beef up on my post processing skills. Personally, I much rather get it right in the camera, first.
The current photo to this post is that of wallpaper at the Villa Carlotta on Lake Como, Italy. The Villa was a most wonderful place with artisan craftsmanship throughout. The wallpaper had embroidery type details to cover the seams. There were several types of these embroideries in various room. For this photo I compiled three of them to maximize the effect they produced from viewing them in situ. The photos was taken with a Canon 5DS, EF24-105mm f/4L IS USM @ 65mm, f/5.6, 1/100″, -0.33 Exposure Compensation, ISO 6400, post processed with DxO PhotoLab, Adobe Camera Raw, Photoshop CC, and Color Efex Pro.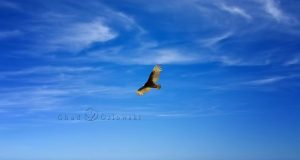 The title to this post is meant to be interpreted simply, namely, describe the ad hoc or even de factor act of creating something. Naturally, it is not creating something from nothing (even in the extend sense of that word), but the act of combining elements to make a new presentation or composition of something.
In photography this is called compositing (creating a compo), and I have stayed away from this type of post-processing, simply because it is an art unto itself, and I wanted to get into the act of capturing what creation presents before my camera and lens. This was difficulty enough of a task for me.
Although recently I have relented and attempts to create a combo. You see, I loved the sky in one photograph and in another photograph I love the main element (the condor) and not the background (the sky). So, I wanted to meld the two to create a blend of the best.
The current compo in this post was created thusly: Both photos were taken with a Canon 30D and 24-105mm f/4L IS USM lens. The sky was shot off of Chatham Lighthouse Beach on Cape Cod, f/4, 1/5000, ISO 800. The condor was shot in Key West, Florida, f/14, 1/100, ISO 100. The actual compo was processed with Nik Color Efex Pro.