When is good, good enough—at least in photography?
This question has been rolling around in my head lately, simply because I believe I've made some gains in growing photographically. Admit-ably, this is a very subjective statement, but since I have no one to bounce it off of, I'll stick with it. But then again, even if I had someone to bounce it off of, that other person's perception of my photographs would be highly subjective based on his/her perspective.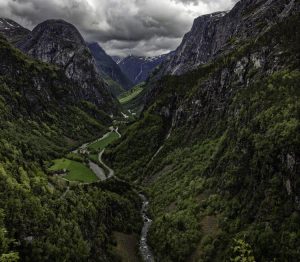 But, to get back to my point… How is one to judge growth in an art form? In broad parameters, one can say that in photography a photo is poor rather easily if it is out of focus, poor developed, or not having composition pleasing to the eye (of most people). Another photograph can be judged as good if it is in focus, has good composition, but does not elicit any emotional/aesthetic response from the viewer. In other words, it's just a good photo.
That last point is where I am at in taking photographs. I, more or less, can craft a good photograph and the subject matter may be more than an ordinary view of a certain subject/theme, but artistically it may fall far short if it were presented to a judging body of established professional photographers. The photograph is good, but nothing more. It would not be worth the time and effort to print it, frame it and post it in a space where others could appreciate its worth.
When all things are said and done, one has to say that "good enough" is when you are happy with the results of your work in making a certain photographic capture possible to express the essence of that particular scene/theme at which you were pointing your camera.
The above musings are relevant to where I am…in a nascent nexus of some qualitative photographic growth. I hope it is true. But even if it were not, the journey has been an interesting one.
The particular shot in this post occurred after having lunch at a most remote spot in Norway at the Stalheim Hotel which overlooked a magnificent valley road, the Stalheimskleiva, which is one of the steepest roads in norther Europe. A Canon 5DS camera, with a EF24-105mm f/4L IS USM @ 28mm, f/13, 1/125″, ISO 50, post processed with DxOPhotoLab II, ACR, Photoshop CC2019, using a Gradient Map, and  Nik Viveza.