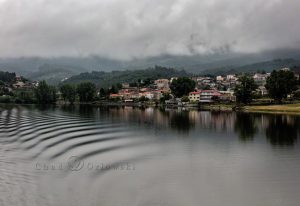 It's been a while since my last post, and the reasons are myriad. However, photographically I have been active in preparing for my two week trip through Italy–from the north to the south.
I have really concentrated on preparing for this shoot (even though it really is a vacation with my wife; more on that later). I have been thinking about equipment, what I want to shoot, scouting out places, and trying to realistically plan on the use of my time (since I will be on a group tour which we all know is probably the worst place to get realistically good photos). This is Growth for me, since I never thought of these elements before.
However, the above impediments have been good in sharpening my senses, judgements, and planning as to how much is realistically possible. That is, do I just want to shoot many photos and hope for the best. Or, do I want to enjoy the time spent in Italy and get a few good to great photos simple because I was perspicacious.
None the less, I did purchase a Platypod Max, since I wanted to have a means to shoot with a tripod without the hassle or inability (to use a tripod) due to local rules in various places. Also, I decided to take more lenses with me, namely, the Canon Ef 50mm 1:1.8 II lens (to use in dark churches,etc.), the Canon 16-35mm 1:4 L IS USM lens (for panos, interior, and some landscape shots), and finally, the Canon EF 24-105 1:4 L IS USM lens (my utility lens for traveling). In addition to these items, I am taking ND filters (10 stop & 15 stop) to try to capture scenes in crowded places (e.g., Venice's St. Marks Square). Now, this is a lot of equipment for me, but depending on where I'll be a certain day I'll just take what I need. The actual amount of equipment  will be carried in a LowePro 180 AW bag, which is quite compact. I may switch the bag to a LowPro BP Runner BP 350 AW II Backpack, but I like compact better.
Developmentally, the above captures where I am at photographically. I believe I am growing skill-wise and becoming more efficient in the use of equipment, method, and time. Now all that is left is: will I enjoy my time in Italy while also getting some good shots. That is my goal.
The posted photo is a shot of the journey up the Douro River in Portugal. The journey is a curious one for it entails a forgotten section of Europe, but at the same time, it is a vibrant section based on history, culture, wine-making, and unspoiled landscape (i.e., not commercialized). The particular shot was in early morning with the typical morning overcast skies in Spring. The camera settings: Canon 5 DS, EF24-105mm @ 50mm,  f/4 L IS USM, f/8.0, 1/320″, ISO 1250, post processed with DxO 11, Canon Camera Raw, and Color Efex Pro.