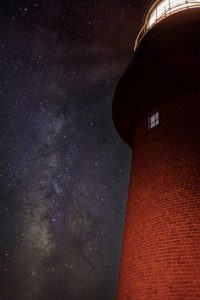 Indeed, the obvious fact is that the last post was four months ago. I will not bore you with the details but it was a busy four months with spring yard work, planning and completing two two-weeks vacations in the Baltic and Martha's Vineyard, as well as simply doing the daily routines.
I had visited Martha's Vineyard several times before and was inspired by both land and sea scapes, with some good photos forthcoming from these visits. However, this past July I had the opportunity to actually rent a seaside cottage among the sand dunes on the north shore of Aquinnah, providing such easy access to the beach and shore that I felt that I was a denizen of this idyllic place.
Wild life was abundant and everywhere, particularly all sorts of shore birds, deer, rabbits, and while I did not catch fish, there were signs of their presence due to multiple fishing boats of all sizes as well as people surf fishing. The surrounding air and sea breezes in conjunction with the special light of this island punctuated the fact that you were in a special place full of wonder.
Energized by this atmosphere I was constantly out and about shooting photos. So much so that I made four night and early morning excursions to catch the Milky Way, moon, and the early morning golden hour. I will speak of these in forthcoming posts.
The currently posted photo is of Gay Head Lighthouse captured after midnight. I had scouted this out earlier in day visits using Photopills, so was confidant that the resultant shot was possible. My wife insisted on accompanying me, which I accepted simply to have company and some assistance in setting up in the dark. My wife's company serendipitously helped create this shot, for she had unwittingly provided some light painting of the lighthouse with a red light flashlight. The shot was taken with a Canon 5 DS using an EF16-35mm f/2.8L USM lens at 31.0 mm, set at f/2.8, 25″, ISO 3200, with post processing using DxO Photo Labs II, ACR, Photoshop CC 2019 with a gradient map, enhanced by Nik Viveza & Color Efex Pro.
I have had the Photopills App for at least two years, and I have used various features of it (by the way, it is an app that is jammed packed with features and information; it really is the only app you need if you are a photographer, hands down). But I was somewhat intimidated on the more involved and powerful aspects of it, namely locating the Milky Way, Moon, and Sun based on certain geographical locations and times. So, I never used these more powerful features.
I finally relented and figured out how to use them by viewing the creative videos that Photopills has on its website. I was blown away at what I could accomplish with this tool (especially how I underutilized it).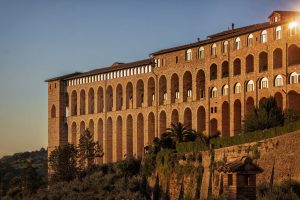 My scouting schedule for trying to set up different photo shots for foreground and astronomical events ( e.g., moon, milky way) was accurately filled in for the next year, and gave me a definite schedule for shooting potentially great shots.
The currently posted photo is a serendipitous shot of part of St. Francis Basilica in Assisi, Italy at sunset time. The colors of this part of Italy are unique, and I had wished that I could have captured more of them. But I will have to wait for more magical moments in the future, especially if St. Francis grants this prayer. The photo was taken with a Canon 5DS, EF24-105mm f/4L IS USM @ 105mm, f/10, 1/320″, post processed with ACR, DxO PhotoLab2, Color Efex Pro, and using a Gradient Map.