I have had the Photopills App for at least two years, and I have used various features of it (by the way, it is an app that is jammed packed with features and information; it really is the only app you need if you are a photographer, hands down). But I was somewhat intimidated on the more involved and powerful aspects of it, namely locating the Milky Way, Moon, and Sun based on certain geographical locations and times. So, I never used these more powerful features.
I finally relented and figured out how to use them by viewing the creative videos that Photopills has on its website. I was blown away at what I could accomplish with this tool (especially how I underutilized it).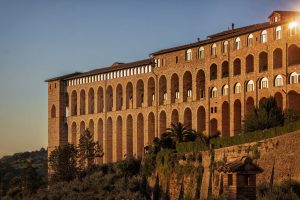 My scouting schedule for trying to set up different photo shots for foreground and astronomical events ( e.g., moon, milky way) was accurately filled in for the next year, and gave me a definite schedule for shooting potentially great shots.
The currently posted photo is a serendipitous shot of part of St. Francis Basilica in Assisi, Italy at sunset time. The colors of this part of Italy are unique, and I had wished that I could have captured more of them. But I will have to wait for more magical moments in the future, especially if St. Francis grants this prayer. The photo was taken with a Canon 5DS, EF24-105mm f/4L IS USM @ 105mm, f/10, 1/320″, post processed with ACR, DxO PhotoLab2, Color Efex Pro, and using a Gradient Map.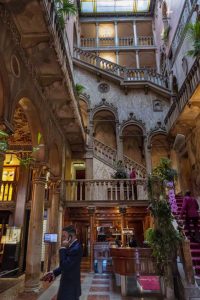 The visions of my visit to Venice in the fall of 2018 still haunt me. There are so many moments which live in my visual memory that I was unable to give substance to as far as a concrete photograph. Maybe this is the intentionality that was spoken of in philosophy of previous decades. That is, my mind intending and capturing the world (or object thereof) and trying to give meaning or form or some kind of representation to it. In other words, to capture this reality in some concrete form that the mind perceives in so-called immaterial ideas.
The above tries to describe the process of me trying to take a photo of a unique experience and then translating this into a printed form, viz. photograph. The great photographers have successfully accomplished this process from what their mind's eye has seen to what exists in their photographs. Every other aspiring great photographer is trying to imitate this process.
Venice was so unique and visually stimulating that it leaves one overwhelmed.
When in Venice I attempted to accommodate myself to its challenges, namely time of day, crowds, time pressure, unfamiliarity of surroundings. In other words, hit or miss "tourist photography."
The posted photo provides somewhat of a counterpoint to the maddening crowd of Venice. That is, the quiet and calm of one of the finest hotels in Venice, Hotel Danieli. The hotel exists in the heart of the most intense tourist activity of Venice, i.e. right off the Riva degli Schiavoni.
[As an aside to my above post, I must note that in viewing one of Kelbyone.com videos, I was struck by the fact that it was filmed at the Hotel Danieli. Be that as it may, it is nice to know that my membership fee in KelbyOne pays for this type of corporate benefit.]
In any event, I am pleased to a degree that I was able to capture Calm within Chaos in Venice.
The posted photo was taken with a Canon 5Ds, with a EF24-105mm f/4L IS USM lens @ 24mm, f/6.3, Exposure Compensation -1.33, 1/50″, 6400 ISO, post processed with DxO Photolab 2, ACR, DxO Nik2018 Viveza 2, and a Gradient Map.