Seeing Light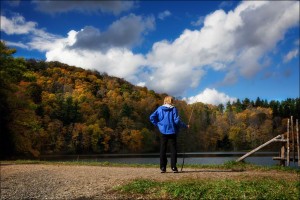 Over the last several months much has been occurring within my photographic mind. A concerted effort has been made to get control of how I see reality and how this reality is portrayed in my photography.
One of my main goals over the last year was to get sharper photos. This I was somewhat successful in by simply increasing my ISO. Obviously, there are pluses and minuses in this approach, but I decided to concentrate on the pluses part. That being achieved I then concentrated on the tonality of my photos, This forced me to try to understand the actual techniques of taking "proper" exposures. I read about Ansel Adams' "zone system." Then, I augmented this information by studying Tim Cooper's adaptation of the zone system to digital photography, i.e., Perfect Exposure for Digital Photography (The Zone System of Metering & Shooting) on a CD format (via Photoshop Café media).
In addition to the above points of concentration I continued to use all the features of the Canon 5D Mark II, i..e., manual mode,  aperture mode, and shutter mode while also continuing to bracket certain shots. While this seems simple enough to do, for me it was a harder step to make it part of my routine and discipline in shooting. After all, with digital cameras one can shoot ad infinitum and most tomes get a good shot. I guess what I finally wanted was more than just a good shot; I wanted a great shot.
The above being said, this should bring the blog up to general par as far as documenting the development of my photographic style. What I will resume doing is detailing this journey.
The photo in this blog post was taken on the Marsh-Billings-Rockerfeller National Historic Park just outside of Woodstock, Vt. The pond sits at the end of a carriage trail on top of one of the hills. There were considerable clouds but these created a shifting medley of light and shadow due to upper level winds. Taking shots was  a challenge due to the variable and rapidly changing lighting conditions. Bu this apparent negative also provided some interesting contrasts in the landscape.